How to Pick Your BRIDAL PARTY
How to Choose Your Wedding Party
Three Methods:
Choosing your wedding party can seem challenging and overwhelming at first, but you will end up with a supportive group of people who are excited to see you tie the knot on your big day. To ensure that you have the best experience possible with choosing your wedding party, you should pick a wedding party full of positive, loving people who are your family or close friends.
Steps
Choosing Your Wedding Party
Make a list of all possible options.Sit down with your partner and make a list of all people possible to be in your wedding party. Include whom you want, whom your partner wants, whom you feel obligated to invite, and whom you want to invite. Think about options from family to high school friends to newer friends you've made in the professional world.

Consider immediate family.Your siblings will be your siblings forever. Even if you might be closer with your best work buddy than your brother right now, your brother will always be your brother. Weddings are mainly about family; you should seriously consider choosing your siblings for your wedding party. Leaving your siblings out could cause some unpleasant and unnecessary family drama, too.

Don't forget about your partner's family.Even if you're the one doing most of the wedding planning, remember that your partner's family probably has just as much drama as yours. Your partner has just as many obligations to siblings and friends as you do. If your fiance asks you to invite his younger sister to be a bridesmaid, do it. The wedding party is a mixture of people that is supposed to love and support both of you.

Choose approximately one bridesmaid and groomsman for every 50 guests.

This is not a hard and fast rule, but it is a general guideline given to most people planning weddings. It might seem uneven to have a 300 person wedding with 1 bridesmaid or a 75 person wedding with 10 groomsmen. Use this rule as a guideline to narrowing down your list of potential wedding partiers.

However, don't feel limited to sticking to the traditional gender balance (having an equal number of bridesmaids and groomsman). You can have more of one than the other, and you can also put them on different sides of the altar.
Don't forget about the size of your altar! If you're getting married somewhere with limited space, make sure that you can fit your wedding party there comfortably.

Give your wedding party a heads up before they're invited.Before you send out official invitations or post on social media about your wedding, ask your potential wedding partiers if they want to be in the wedding. They might have other commitments, have a fear of standing up in public, or just don't want to be in your wedding. This is okay. Give them a chance to say "no" and don't ask them to give you an answer as soon as you ask. Let them think about it. Being in a wedding party can be a decision that is financially challenging and demands a lot of time.

Give expectations for your wedding party's responsibilities.

Do you need your bridesmaids there every second of the way to reassure and help you, or are you the kind of person who needs his groomsmen there just for the day of the wedding? No matter what, your wedding party should know their responsibilities for before, during, and after the wedding. Being in a wedding party is a commitment, and your members should know all of their responsibilities before they agree to be in the wedding.

Think about where your wedding party lives and what's going on in their lives. Your friend from across the country might not be able to help you assemble flower arrangements, but maybe she can make one weekend trip to go dress shopping with you.

Choose drama-free, supportive people who want to be in the wedding.In your wedding party, you want to include people who are positive, supportive, and loving of both you and your partner. You should not choose anyone you suspect will be dramatic or demanding--this is your day.Your entire wedding party should also be filled with people who are excited about your marriage; it might not be the place for your cousin who thinks your fiance is annoying or your friend who is visibly jealous and resentful of you.
Choosing a Maid of Honor and a Best Man
Consider your close friends and family members.

When you love all of the people in your wedding party, it can be hard to choose just one maid of honor and best man. Of all of these people, your maid of honor and best man should be the people to whom you and your partner feel the closest.

However, no one can blame you for choosing a family member. If you can't choose between two of your best friends, you can pick your sister to diffuse potential tension.
Even if you were one of your bridesmaids' maid of honor, do not feel like you need to choose her to be your maid of honor. It's your wedding, and ultimately the choice is yours.

Choose responsible people to be your maid of honor and best man.

The maid of honor and best man are typically responsible for planning events like bridal showers and bachelor parties. They also have the responsibility of planning and organizing for you and making sure that you have everything you need on the day of the wedding.

If you want your sister to be your maid of honor but she's really busy or disorganized, you could ask someone else in the bridal party to plan your bridal shower or your bachelorette party. The bridesmaid will probably be honored by the extra duty and will want to help in any way she can.

Outline the responsibilities for your maid of honor and best man.

Make sure that, before your maid of honor or best man agrees to the task, they know what they're responsible for. Many people would be excited to plan your bachelorette party for you, but siblings in graduate school or friends across the country might not have the logistical time or ability to do these things for you.

Have a conversation with your potential maid of honor or best man where you outline the responsibilities for the position. Make sure that the person is enthusiastic about whatever the responsibilities are.
Considering Other Aspects of the Wedding Party
Consider having a small wedding party.Think about potential conflicts and drama beforehand. Factor in your and your fiance's family dynamics into the decision. Make no mistake that this decision is about you and your partner--if you want to have a small wedding party, have a small wedding party. Don't feel obligated to invite everyone who expects to be invited or invite everyone your parents want you to invite. Keep in mind that this is your day. There is no right or wrong way to have a bridal party.

Don't feel limited by tradition.If you're a bride, your "maid of honor" can be a man, and vice versa. You can have two maids of honor. You can have a maid and a matron of honor. You can have no best man. There's no wrong way to do your wedding, so you should go with whatever feels right for your particular situation and wedding.

Think about budget.Budget is an important part of any wedding and wedding party. Will your bridesmaids pay for their own dresses? Are groomsmen responsible for renting their own tuxes? Will you be able to help out with any part of the finances? Who will pay for the bachelorette party? Think about these issues with your partner, and communicate them clearly to your wedding party. They should know exactly what they will have to pay for before they sign on to be members of the wedding party.

Think about the other roles.

Do you want ushers? People to hand out programs? A ring bearer? A flower girl? Someone to do a reading at the ceremony? All of these other roles must be decided and determined by you and your partner. Think twice before you give people jobs like being an usher or someone who hands out programs--it could be seen as a favor instead of an honor.

Don't feel like you need to have a ring bearer or a flower girl. Have these positions only if you know of any children who would like this job.
Community Q&A
Question

How many people should stand next to the bride, and how many should stand next to the groom?

wikiHow Contributor

Community Answer

The number of people in a wedding party varies, as does the arrangement of the wedding party around the bride and groom. Typically, there is an equal number of people on the bride's and groom's sides of the altar. Usually men and women are separated, but they do not have to be.

Question

Can the bridesmaids ask their friends to be part of the bridal party?

wikiHow Contributor

Community Answer

Typically, the wedding party is limited to close friends and family of the bride. The bridesmaids customarily cannot invite their friends to be a part of someone else's wedding.

Question

How old should the bridesmaid/bridesmaids be?

wikiHow Contributor

Community Answer

Any age!

Question

How many bridesmaids are too many?

wikiHow Contributor

Community Answer

This depends on the size of your wedding. Wedding planners usually suggest having one bridesmaid for every 50 people who attend the wedding.
Ask a Question
200 characters left
Include your email address to get a message when this question is answered.
A bridesmaid doesn't have to be a woman nor does a groomsman need to be a man. If the bride's best friend is a man, she should think about asking him to be her bridesman. Same with a woman being a groomswoman.
Just because someone asked you to stand up in his or her wedding does not mean you need to return the favor. Only ask if you sincerely want them to be in your wedding.
Warnings
If you choose to have ring bearers or flower girls, keep in mind that they may not cooperate entirely during the wedding. Younger children may need to sit with their parents or family members once they walk down the aisle.
Video: Wedding Tips | 6 Mistakes You're Making in Choosing Bridesmaids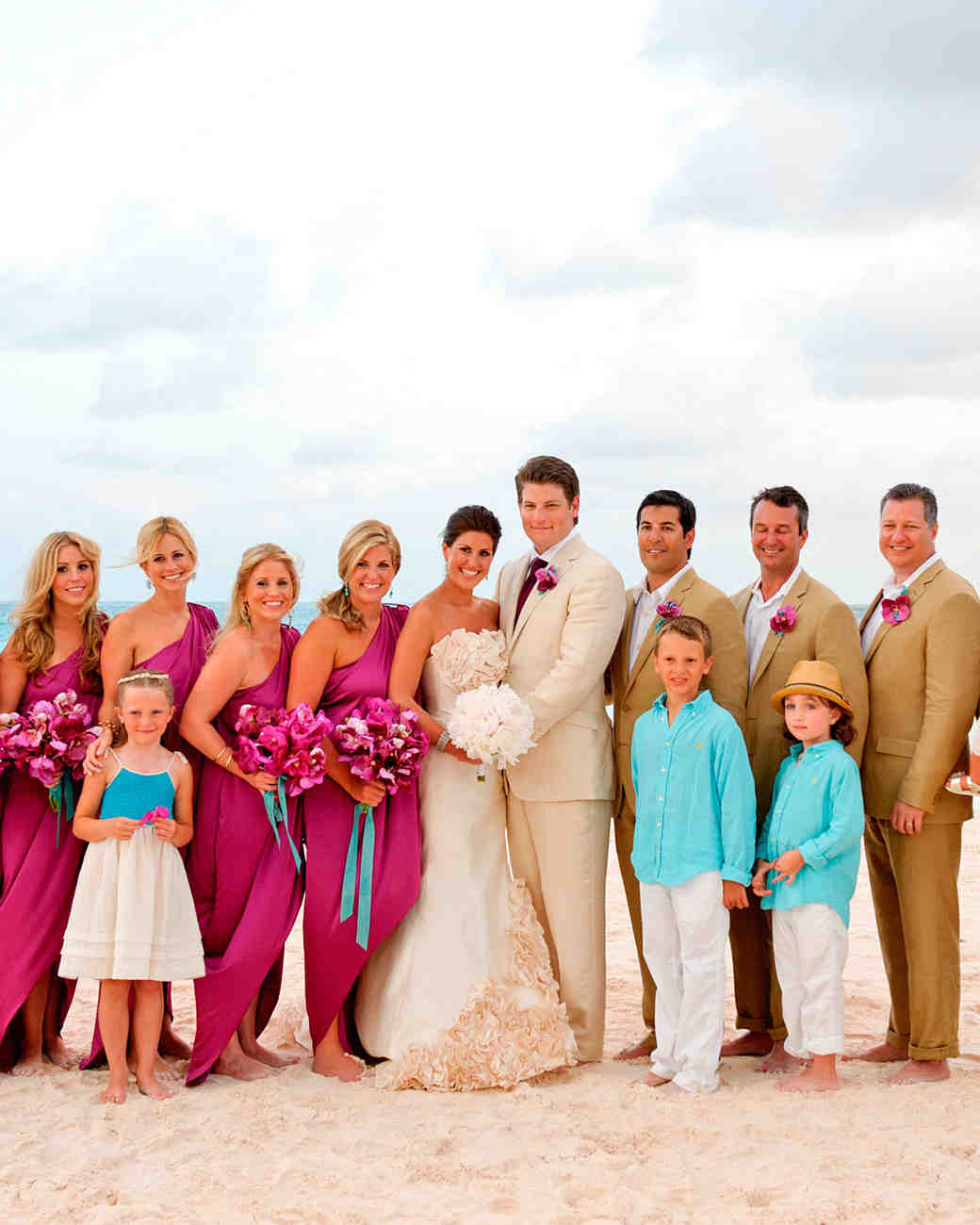 How to Choose Your Wedding Party images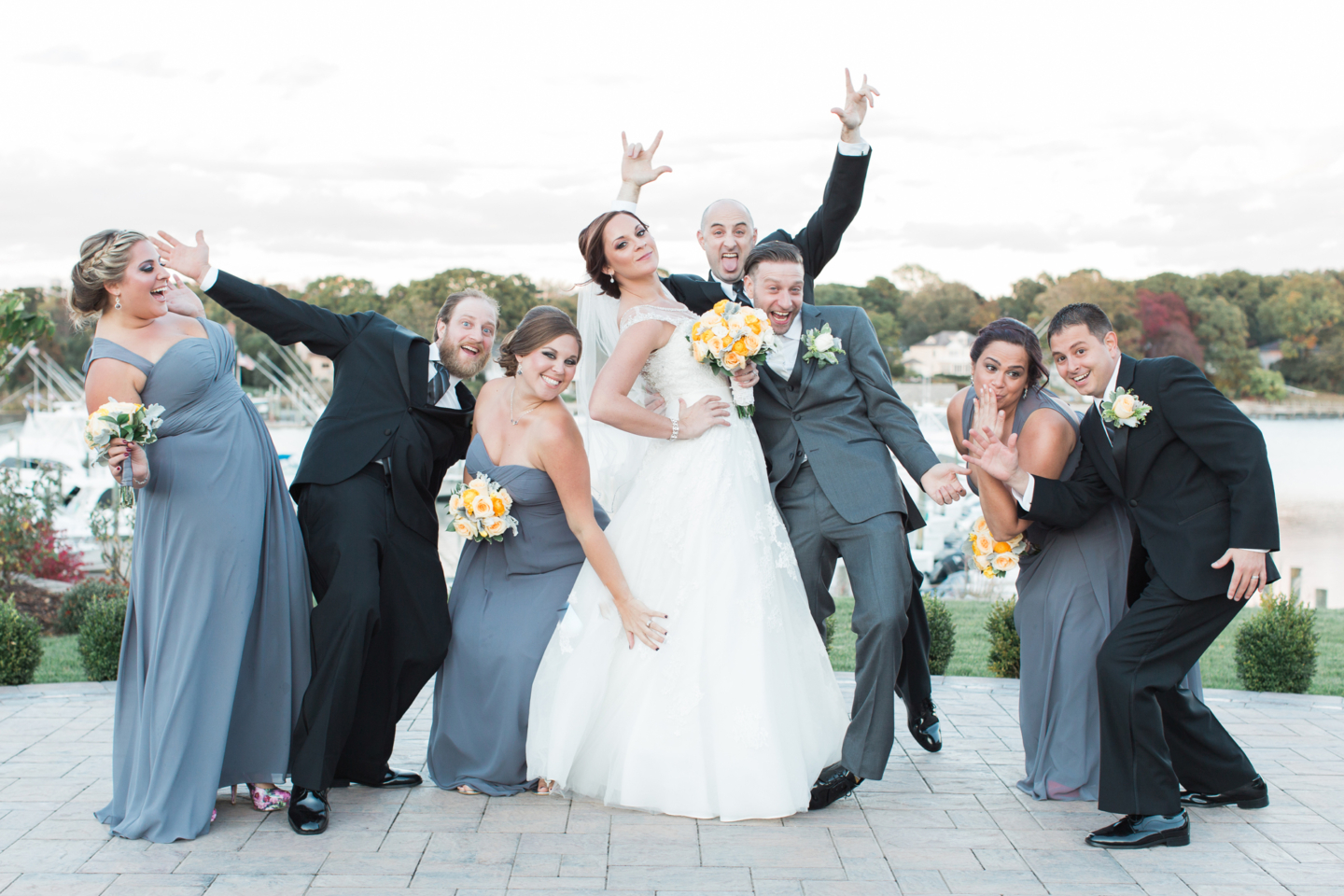 2019 year - How to Choose Your Wedding Party pictures
How to Choose Your Wedding Party forecasting photo
How to Choose Your Wedding Party pics
How to Choose Your Wedding Party new images
pics How to Choose Your Wedding Party
Watch How to Choose Your Wedding Party video
Communication on this topic: How to Choose Your Wedding Party, how-to-choose-your-wedding-party/ , how-to-choose-your-wedding-party/
Related News
10 Serious Side Effects Of Thyme You Must Know
Ease Neck Pain In 3 Moves
Former Mets Outfielder Lenny Dykstra Sentenced to 3 Years
The Weaker Sex How to Lift Heavy and See Results
6 Best Electric Toothbrushes for Healthier Teeth
Make These 2 Changes At Dinner To Avoid Gaining Weight
How to Have a Perfect First Day at Middle School
How to Work Out Your Abs
How to Rehome an Older Dog
How to Handle Aspiration Pneumonia in Young Puppies
Mona von Bismarck, la gran dama de la elegancia
How to Get a Higher Appraisal
5 Crazy Things That Happen When You Dont Brush Your Tongue
Date: 15.12.2018, 20:34 / Views: 44243
---