How To Hold Chopsticks Correctly
How to Hold Chopsticks
Four Parts:
Someone used to forks, knives, and spoons may have difficulty grasping the notion of grasping chopsticks. Once you learn how to hold chopsticks correctly, though, chopsticks can be fairly easy to use. If you have trouble picking up food with your chopsticks at first, simply keep at it—as with most things in life, "practice makes perfect." Keep reading if you're interested in learning more about how to hold and use chopsticks.
Steps
Practice Holding the Chopsticks
Hold the upper chopstick like a pencil.

Place the first chopstick in your dominant hand, holding it with the wide end facing outward and the narrow, pointed end facing inward.

Hold the chopstick one-third of the way from the top.
Rest the chopstick against the forefinger of your middle finger. The tip of your thumb should be pressed against the chopstick, holding it in place, and the forefinger of your index finger should lie flat against the top of the chopstick.

Place the lower chopstick against your ring finger.

The second chopstick should point in the same direction as the first, and the tips should be evenly aligned.

Rest this chopstick in the crevice between your thumb and index finger, with the chopstick leaning more toward the base of your thumb than toward the base of your index finger.
The other side of the chopstick should rest against the top of your ring finger. Your ring finger should be positioned roughly one-third of the way down from the top of the chopstick.

Open the chopsticks with your middle finger.

Press up on the upper chopstick using the top or forefinger of the middle finger.

Your index finger will also move with the chopstick and middle finger.
Only the pointed tips of the chopsticks should open. The blunt tops should actually move closer to each other without actually touching.

Close the chopsticks with your index finger.

Press down on the upper chopstick using the top portion of your index finger, drawing the two tips back together.

Your middle finger will also move along with the chopstick and index finger.
When picking up a piece of food, place the open chopsticks on either side of the food so that the food is centered between them. Close the chopsticks around the food so that the middle of the morsel is wedged between the tips.

Keep the thumb fairly still.

The thumb should also be held straight, rather than bent at the knuckle.

Your lower chopstick should also remain still throughout the process.
Pick Up Chopsticks Correctly
Split the chopsticks, if necessary.

Disposable wooden chopsticks, or

waribashi,

need to be removed from their paper wrapper and split apart.

A common practice is to rub the disposable chopsticks against each other in order to remove stray splinters. You can do this if you are not among polite company, but this practice, known askosuri-bashi,is actually considered to be a chopstick taboo and should usually be avoided.

Grab the chopsticks with your dominant hand.

Your chopsticks should be positioned side-by-side, sitting horizontally in front of you. Use your dominant hand to pick the chopsticks up, holding them together.

Grasp the chopsticks from the top, with the back of your hand facing you.
Your thumb and index finger should be placed roughly one-third of the way down from the top of your chopsticks. Your pinky should be near the top of the chopsticks.

Use your other hand to line up the chopsticks.

Place your non-dominant hand beneath the chopsticks. Glide the hand along the chopsticks from the tip-end, until the hand is roughly one-third of the way down from the tip.

Your chopsticks should still be horizontal at this point.
Keep your thumb over the top of the chopsticks.

Shift your fingers.

Keep the chopsticks steady with your non-dominant hand as you shift your dominant hand into the correct position.

The correct position is the one you should have ended up with at the end of your practice session. #*The lower chopstick should be wedged comfortably in between the base of your thumb and index finger, while the other side rests against your ring finger.
The upper chopstick should be steadied with the tip of your thumb and the forefingers of your index and middle fingers.
Position the chopsticks with your left hand so that the tips are closed together and the blunt tops are slightly spread apart.

Remove your non-dominant hand.

Slide your non-dominant hand out from beneath the chopsticks. Your chopsticks are now ready to be used.

Open and close your chopsticks around food using the same method you practiced with.
Choose the Right Chopsticks
Know the standard lengths.

An important part of holding chopsticks is knowing what size chopsticks your hands need. There is a big difference between chopsticks meant for adult male hands and those meant for a child's hands.

Standard chopsticks given at a Japanese restaurant are 9 in (23 cm) long. These are sized for the standard adult male's hand, however.
Most adult women need chopsticks that are closer to 8 1/4 in (21 cm) long.
Ideally, kids should use chopsticks that vary in size depending on how old they are. Kids between the ages of 1 and 2 should use chopsticks that are 5 in (13 cm) in length. At 3 years old, most kids need 5 1/2 in (14 cm) chopsticks, and 4-year-old kids usually need chopsticks that are 6 in (15 cm) long. This pattern continues as the child ages. By the age of 12 or 13, most children use chopsticks that are 8 in (20 cm) long.

Measure the distance between your thumb and index finger.

Hold your thumb out so that if form a 90 degree angle with your index finger. Measure the distance between the tip of your thumb and the tip of your index finger in centimeters.

You need to take this measurement in centimeters. The math will not work if you use inches.
While there are standard sizes, the best way to make sure that you have the correct size is to measure your hand and determine what you need from there.

Multiply this measurement by 1 1/2.

The resulting number will be the length you need in centimeters.

If desired, you can convert this measurement to inches by multiplying it by 0.39.
Chopstick Etiquette and Taboos
Lay your chopsticks down in front of you when not in use.

The tips should point toward the left.

Do not lay your chopsticks over the plate or dish when finished. This action is referred to aswatashi-bashi,and it is considered taboo.
Similarly, you should not stick your chopsticks vertically into a dish of rice or other food. This taboo is known astate-bashi.

Do not spear your food with your chopsticks.

Chopsticks are used to grasp food. You should not use them to poke food as you would do with a fork.

This taboo is known assashi-bashiortsuki-bashi.

Do not move dishes with your chopsticks.

Dishes should be passed by hand, not by grabbing at them with chopsticks.

This taboo is known asyose-bashi.

Do not pass food from your chopsticks to another pair of chopsticks.

This action is actually performed at funerals and involves the bones of a cremated body. It is not appropriate to do it with food.

A formal name for this taboo isutsushi-bashiorhiroi-bashi.

Move your chopsticks directly to the dish you plan to take from.

Do not let them roam around as you decide. This taboo practice is known as

mayoi-bashi.

Similarly, if you move your chopsticks to a dish, you must grab something from it. Not grabbing any food is a taboo known assora-bashi.
Community Q&A
Question

Where can I get chopsticks?

Asian markets carry cheap ones that can look beautiful, and online stores carry them.

Question

Can I move the bottom chopstick instead of the top?

wikiHow Contributor

Community Answer

If you're holding a pair of chopsticks correctly, as shown above, moving the bottom one would be very difficult. I just tested this idea out, and while you can, it's rather difficult to do it without moving the top one too much. It's generally better to hold and use them in a way described because it's most efficient, but there are no hard and fast rules.

Question

When properly scooping with chopsticks, do the tips always have to touch?

wikiHow Contributor

Community Answer

Question

How do I find a place to buy chopsticks?

wikiHow Contributor

Community Answer

Most Asian markets have them, and you should be able to find them online. If you're lucky, they may show up at a local flea market or thrift shop (though this is rare). Another option is to eat at an Asian restaurant, and then take a pair home with you; these are normally disposable, but they can last awhile if they're good quality and you take care of them.

Question

When I use chopsticks, the food keeps slipping out. Is it me or the food?

wikiHow Contributor

Community Answer

Certain foods are more difficult to eat with chopsticks than others. Things like noodles, rice, etc., will require you to scoop the food out, rather than "pinch" the food out. Keeping the narrow tips together will allow you to scoop the food in a similar fashion to a spoon. Keep practicing, you'll get there.

Question

Can I find chopsticks at delis?

wikiHow Contributor

Community Answer

No, you won't generally find chopsticks at delis.
Ask a Question
200 characters left
Include your email address to get a message when this question is answered.
Familiarize yourself with additional taboos and etiquette surrounding the use of chopsticks. Much of this etiquette will not matter if you are amongst close friends or by yourself, but it is an important part of knowing how to hold and use chopsticks in the presence of polite company.
Things You'll Need
Chopsticks

Tape measure or ruler
Made Recently
Loading...
Did you try these steps?
Upload a picture for other readers to see.
Upload error
Awesome picture! Tell us more about it?
Article Info
Categories:
In other languages:
Português: , Español: , Deutsch: , Italiano: , 中文: , Русский: , Français: , Nederlands: , العربية:
Thanks to all authors for creating a page that has been read 228,053 times.
Video: How to Use Chopsticks, How to Hold Chopsticks Correctly
How to Hold Chopsticks images
2019 year - How to Hold Chopsticks pictures
How to Hold Chopsticks recommend photo
How to Hold Chopsticks foto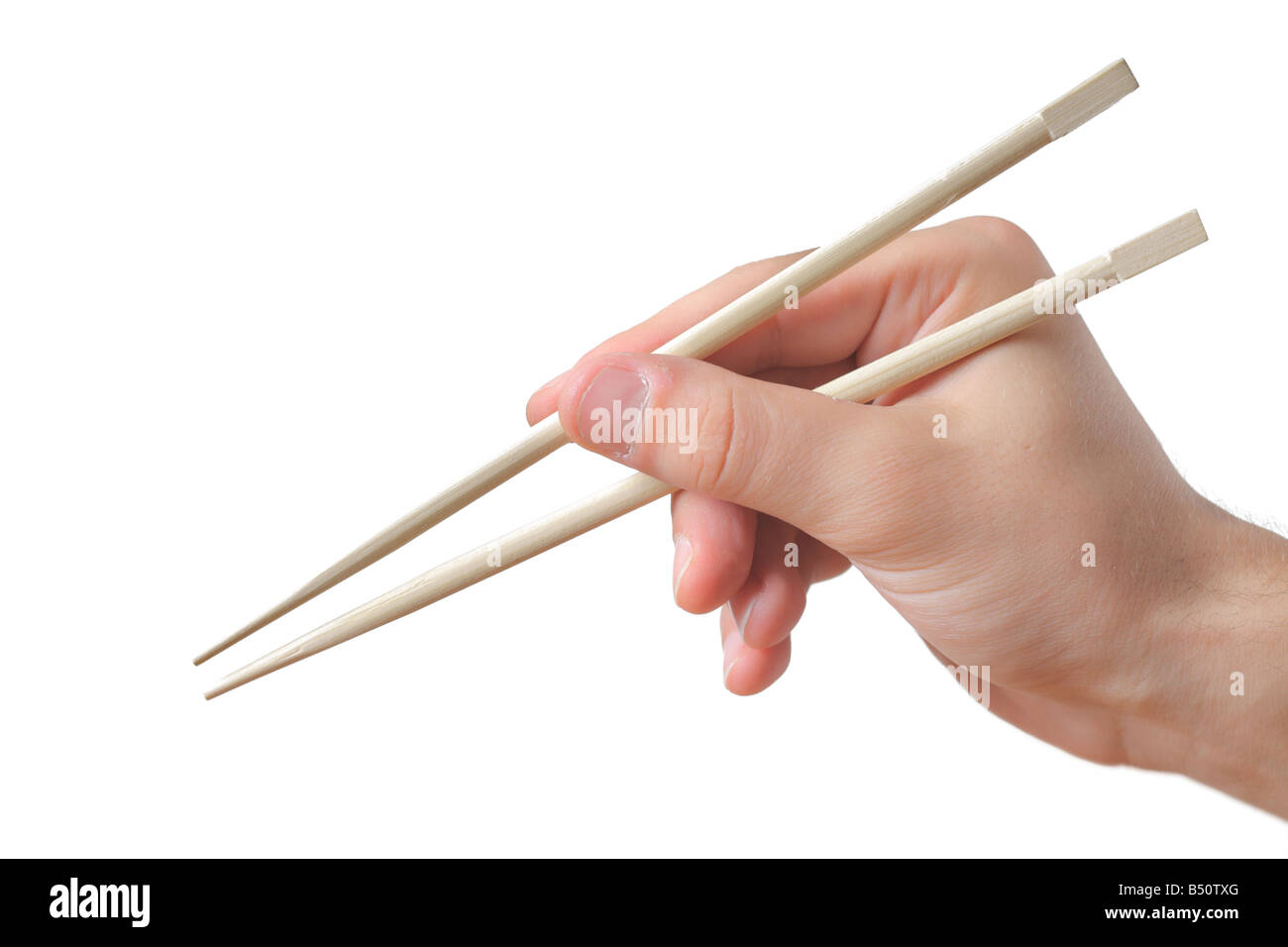 How to Hold Chopsticks new photo
foto How to Hold Chopsticks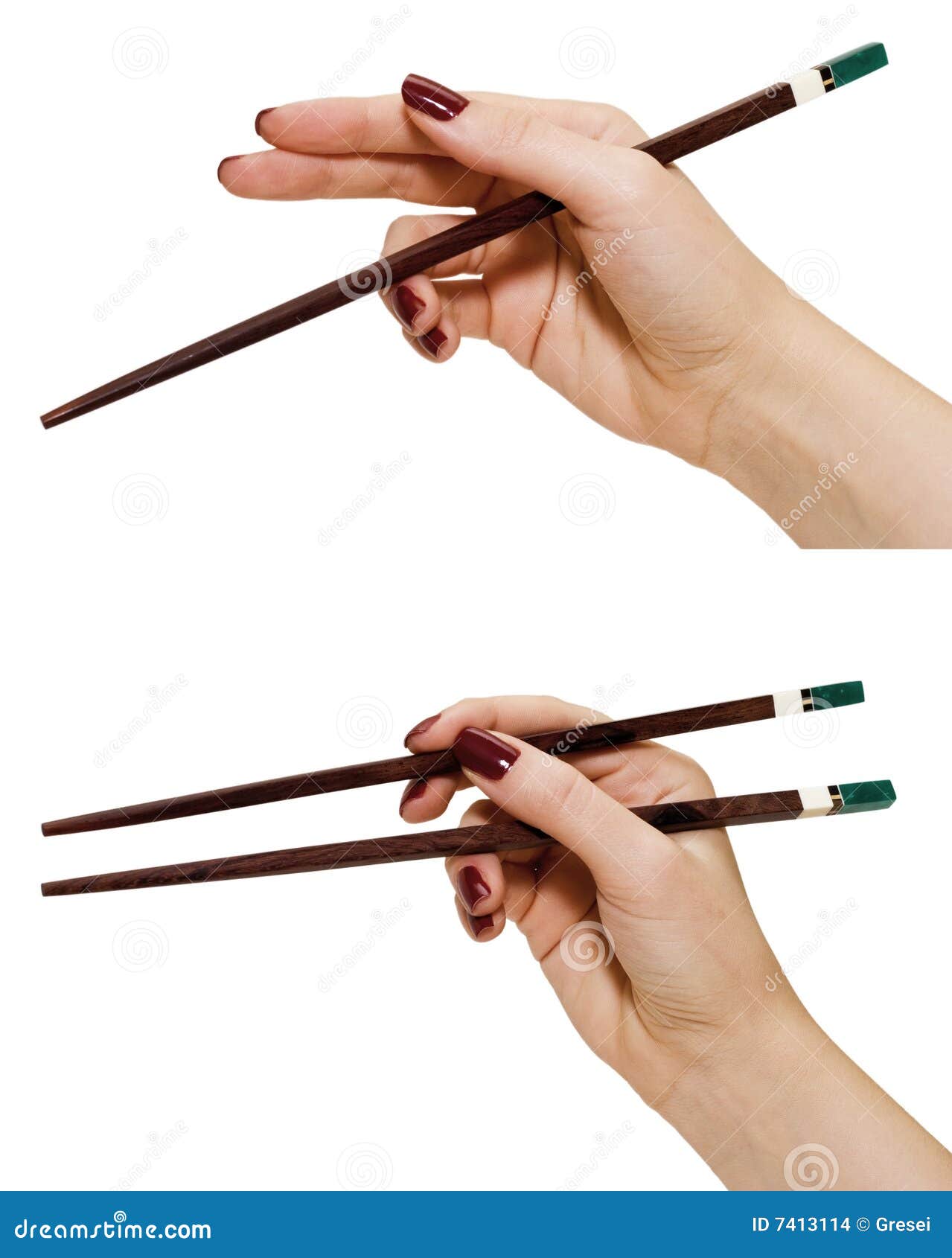 Watch How to Hold Chopsticks video
Communication on this topic: How to Hold Chopsticks, how-to-hold-chopsticks/ , how-to-hold-chopsticks/
Related News
How to Get Rid of Lice Without Your Parents Knowing
15 Funny Valentines Day Quotes to Warm Your Cold, Dead Heart
20 Stunningly Easy DIY Messy Buns
Prosciutto-Wrapped Asparagus
Chalayan's FallWinter 2019 RTW Line Explores The Idea of New, Isolated Individuals'
We Are Handsome Has Your New Swimwear
How to Price Tattoos
AcetaminophenDextromethorphanPSE
The Price We Pay for Lack of Sleep Gets Steeper as We Age
How to Make Vanilla Pudding Strawberry Shortcake
Date: 07.12.2018, 20:16 / Views: 41234
---