24 Fun Christmas Treat Ideas For Advent Calendar Desserts
How to Make a Themed Calendar with Microsoft PowerPoint
Steps
Make a Themed Calendar
First find a theme you want.

Themes can be anything you are interested in or that you like.The theme of this calendar is going to be "Frozen

or a snowy winter theme, but you can do anything.

Make sure you have images and maybe quotes for the theme you chose.

Open Microsoft Powerpoint and make your background.

Backgrounds are important they can be the same for every month or different for every month. In this case, the background will be different for every month. By right clicking you are taking to where you can change the background.

The background will just be a blue for January, but you can use anything.
To add the picture you can drag and drop or insert, it really doesn't matter. Just make sure the picture covers the whole background of the page. You can extend it so that it does.
The picture below is for adding effects to your background. If you go to the design tab, you will be able to change your background to different effects.

Now add the calendar.

You can just find one on the internet, but it is more customizable if you make it yourself. You can't change font, colour and other aspects when you just download a ready made one.

Go to "Insert" and click "add table". This will be the first link on the list. Click it and make a table that is 7 squares in width and about 6 in length. You can change how big the whole table is, but make sure it fits the screen with room to spare for your pics.

Now add the day numbers and month.

Add the month name, weeks and the day number. Use letterboxes for adding anything that is text that is not in the graph. You can just type the text for the graph right in.

The days of the week can be represented by just the first letter or the first 2 letters.
This calendar uses the font "Algerian" with a 28 font size. This calendar will not list any days of the week as this calendar was self made and the days the days of the week would fall on were not calculated. You could calculate them, but that is your preference.

Now add the images.Add them strategically and make sure that the pictures are sized properly. You can have many images per page, but we will just have 3 different images in this tutorial. You can just drag and drop them if you want.

Now add the quotes.

Quotes are optional, but they add something. They can be something you like or something that is based on the theme of you calendar.

This calendar is using quotes from "Let it Go" a song in Frozen.

Now you are finished, you can save your calendar and print it out later or just use it on the computer.
Make a Calendar Table
Your themed calendar needs a calendar. This section will show you how to make a calendar from scratch and add some effects.
Go to insert and make a table that is 7 squares in width and 6 squares in length.This is your Calendar. Make it to these exact lengths or you won't be able to make a proper calendar.

Expand your image until it is big enough.You will go to the side of the image and use the arrow that will appear to expand it until it fits like you want it to.

Now take the graph and number to it.You will need to add at least 31 numbers. 1-31.

Now you can add effects to it.

This graph has been shadowed, recolored, added bevel and reflection.

By going to Design after clicking on the graph you can do a variety of things to better its appearance.
Making a Cover for your Calendar
Even though you are using Powerpoint your Calendar will still need a good cover. Make sure you have some pics to make it match the theme. This tutorial will just be using some pictures from February and January, but you can use anything.
Open a New slide.Open a New slide and colour it blue or the colour you chose this article already showed you how to change the background colour so just read the earlier sections for more help.

Now add the title and any description .This tutorial just added a little bit to save room for pictures, but add as much as you want.

Now add some pictures and you're all set.Pictures add personalization and make things look good. Add as many you like, but don't clutter the page.
Make Pictures for the Calendar
This section is going to show you how to effect pictures and make new professional looking ones for the designing of your calendar.
Get images to use and go to a picture editing program.

This tutorial uses Microsoft Powerpoint, but you can probably use other programs.

This article uses a picture of a snowflake but choose what you want and what matches your theme.

Take the image and put it in Microsoft Powerpoint.

Click on the image and duplicate it a couple of time.

You can duplicate them by right clicking the image and pressing "Copy". After that paste a couple of times and you should have many images.

Now place them in separate areas and bevel them.

Place the images with space between them so that you can see each image and bevel them. You can actually just make one image and bevel that and then duplicate. But you may want to try different types of bevel, so the more the better.

By going to home and then going left to "Shape Effects" you can find the bevel and other effects.

Now add some more effects, as in last step add different effects to each image.Add some rotation, reflection and glow. These add emphasis to the image and make things look more sophisticated.

Now place your snowflakes to the side and make an image that you want.

For example a heart or star.

You can get shapes by going to "Insert" and clicking on the tab that says shapes.

Now add some effects and recolour.

The star is going to be recoloured yellow and the heart is going to be red.

Click on the image and go to "Format" if you want to give the shapes more personalized care if not then you are finished.

Good Luck and enjoy experimenting and trying different things.
Community Q&A
Ask a Question
200 characters left
Include your email address to get a message when this question is answered.
Any version of Microsoft Powerpoint should do. But the version used is 2007.
Print double sided, if you have 2 pages per month and it should look like a regular store-bought calendar.
By adding pictures from your photo album you can make a family or friend oriented calendar.
These can make great gifts if you use a persons favourite theme.
You can make your own clip art from using shapes and adding effects like shadowing to it.
The pictures that were added and even the grid have effects added to them. You can experiment with Powerpoint to see what cool things you can do to the pictures. Just click on a picture and go to the Format tab and there you will see a variety of effects to choose from.
You will need to do a slide for every month. You can just make one with a completed graph and duplicate it 12 times and then decorate the individual slides.
Experiment with Word Art as this makes your words more pretty.
Video: How To Make A Doctor Who Themed Advent Calendar
How to Make a Themed Calendar with Microsoft PowerPoint images
2019 year - How to Make a Themed Calendar with Microsoft PowerPoint pictures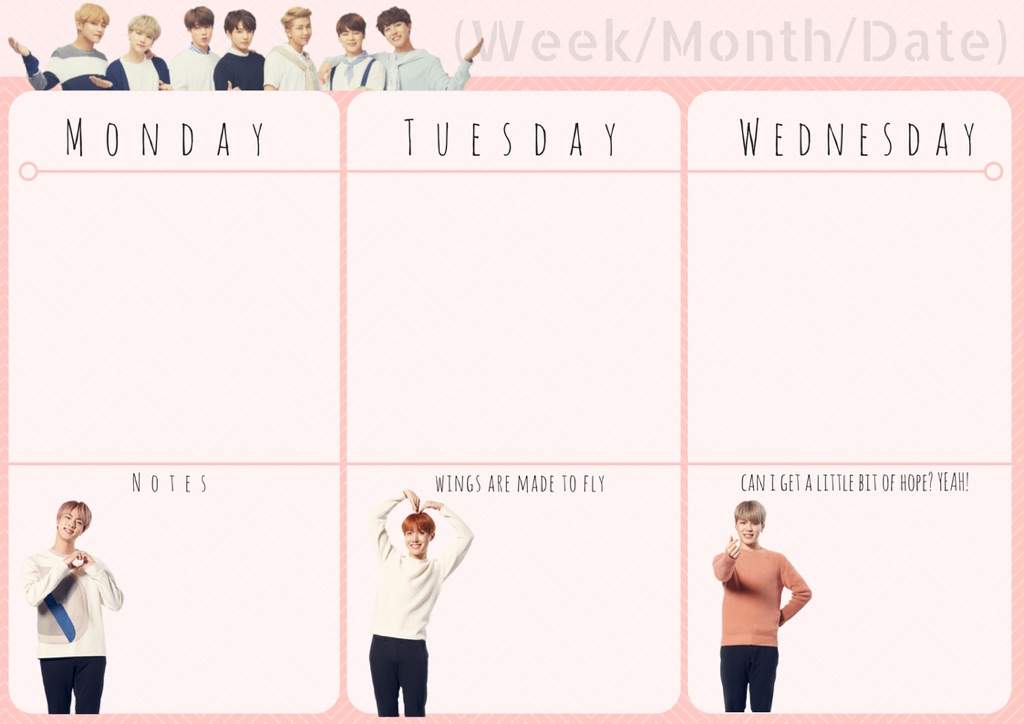 How to Make a Themed Calendar with Microsoft PowerPoint advise photo
How to Make a Themed Calendar with Microsoft PowerPoint pics
How to Make a Themed Calendar with Microsoft PowerPoint new photo
picture How to Make a Themed Calendar with Microsoft PowerPoint
Watch How to Make a Themed Calendar with Microsoft PowerPoint video
Communication on this topic: How to Make a Themed Calendar with , how-to-make-a-themed-calendar-with/ , how-to-make-a-themed-calendar-with/
Related News
How to Enjoy Your Birthday at School
4 Cake-Flavored Smoothies You NEED To Try
Your Thanksgiving Portion Guide
Daily Deals: Summer Sale at Revolve Clothing, 70 Off at Ssense
Top 3 Path Racer Bicycles: How to Find, Build, or Buy
How to Encourage Kids to Stay Hydrated
What Dermatologists Buy at Boots: A Tell-All
How to Write a Business Case
Spicy Fried Eggs With Basil and Crispy Onions
Map shows how much food and drink costs around Europe
Bobbi Brown Raw Sugar Summer 2014 Makeup Collection
Date: 09.12.2018, 09:25 / Views: 94562
---