4 Ways To Make Healthy Tacos
How to Make Healthy Mexican Food
Four Parts:
From tacos to burritos, who doesn't love a tasty Mexican meal? Unfortunately, many Mexican food favorites are high in calories and fat, so they don't fit into a healthy diet. Fortunately, a few simple changes can make your Mexican favorites healthier. By using corn or whole wheat tortillas in place of flour or fried taco shells, choosing leaner meats for fillings, and adding plenty of veggies and beans, you can make tacos, burritos, enchiladas, and quesadillas that you don't have to feel guilty about eating -- and without sacrificing any flavor!
Steps
Making Healthy Choices
Avoid deep fried options.

As with any type of cuisine, the healthiest Mexican options are those that aren't deep fried. Stay away from dishes such as hard shell tacos, chimichangas, taquitos, and chile relleno, which are all deep fried to give them a crispy texture.

You can replace hard taco shells with soft, healthy tortillas for a leaner taco.
Make burritos or fajitas instead of chimichangas.

Skip flour tortillas.

While tortillas are a healthier option than deep fried shells for Mexican food, it's important to choose the right type. Instead of flour tortillas, which are high in carbs and low in fiber, choose corn tortillas. They are lower in carbs, contain whole grains, and are high in fiber so you'll feel full longer.

Whole wheat tortillas are another healthy alternative to flour options. Like corn tortillas, they are made from whole grains and are high in fiber.

Swap brown rice for white.Rice is often used as a filling in Mexican dishes, such as burritos, and as a side for other Mexican recipes. Instead of the usual white rice, which is low in nutritional value, use brown rice in your burritos and as the base for Mexican rice. It contains whole grains and is high in fiber to make it a healthier option.
Adding Healthy Flavor to Your Dishes
Use peppers and spices to add flavor.

Choosing healthier ingredients for your Mexican dishes doesn't have to mean flavorless meals. By incorporating hot peppers and spices, your recipes will have plenty of flavor without adding any significant calories, fat, or carbs to the food.

Fresh, chopped jalapenos, serrano, and habanero peppers can add significant heat to your dishes.
Chili powder, chipotle powder, cumin, coriander, black pepper, garlic, and oregano are common spices used to add flavor to Mexican dishes.

Pack the dishes with vegetables.

Instead of using meat or cheese to bulk up your Mexican dishes, look for ways to incorporate fresh vegetables in your recipes. Use sliced veggies as fillings for burritos, quesadillas, fajitas, enchiladas, and other dishes, or use chopped vegetables to top tacos and burrito bowls.

Because vegetables are low in calories and fat but high in nutrients, you can add as much of them as you like to your favorite Mexican recipes. They can help make your meals more filling so you don't need to add as much protein or fat.
Bell peppers, tomatoes, onions, mushrooms, squash, corn, spinach, and other greens all make delicious additions to your favorite Mexican dishes.

Mix in some salsa.

Many Mexican dips, such as queso dip, are high in fat and calories, so they aren't healthy options. Salsa, on the other hand, is full of vegetables, herbs, and spices so it is relatively low in calories and fat but high in nutrients. Add some fresh salsa to the fillings for tacos, burritos, or quesadillas, or use it as a dip for your favorite Mexican dishes.

It's best to make homemade salsa so you can control what goes into it and be sure that it isn't too high in sodium.
Avoid eating salsa with tortilla chips as it's often served in Mexican restaurants. They are deep fried so they aren't a healthy option.
Choosing the Right Proteins
Substitute lean ground meats for ground beef.

Ground beef is a common ingredient for popular Mexican dishes such as tacos or nachos, but it can be high in fat. Replacing ground beef with a leaner cut of meat, such as ground turkey or chicken, can help make your favorite Mexican dishes a little healthier.

If you aren't comfortable substituting ground turkey or chicken for all of the beef in your recipes, consider mixing half and half. Use half ground beef and half ground turkey or chicken; you'll still get the flavor of the ground beef but keep the fat and calories down.
If you really prefer using ground beef in your Mexican dishes, opt for the leanest cut that you can get, such as 90/10.

Include grilled chicken.

Red meat is often used in Mexican recipes, but it is high in saturated fat and cholesterol so it isn't the best option. Grilled chicken breast is an ideal alternative because it is lower in saturated fat.

Be sure to opt for lean white meat chicken rather than dark meat, which is higher in saturated fat and cholesterol.
Grilled chicken makes an ideal filling for tacos, burritos, enchiladas, and quesadillas. It also makes a healthier topping for nachos.

Use fish for your filling.

Like chicken, fish makes an ideal alternative to red meat in many Mexican dishes. Not only is fish lower in saturated fat, the omega-3 fatty acids fats that it does contain are actually good for you. It makes a good replacement for ground beef in tacos.

Halibut, cod, flounder, salmon, tilapia, and snapper can make ideal taco fillings.

Opt for black beans.

Beans are often used to serve as protein in vegetarian Mexican dishes, but not all beans are created equal. Refried beans are usually flavored with lard, making them high in fat and sodium. Choose black beans instead, which are high in fiber and low in fat.

If you aren't a fan of black beans, you can substitute pinto beans instead. They are closer in taste to refried beans but don't contain as much saturated fat.
Selecting Healthier Fats
Pay attention to serving size.

Fat imparts a great deal of flavor to Mexican dishes, so you don't have to avoid it entirely. However, it's important to understand serving sizes so you don't wind up adding too much. Check the packaging or nutritional information for the cheese, sour cream, and avocados that you plan to use so you're aware of how much saturated fat and calories that contain.

A serving size of most shredded cheese is ¼ cup (25 g).
A serving size of avocado is 2 tablespoons (28 g).
A serving size of sour cream is 2 tablespoons (30 g).
It's best to include just one fat in your Mexican recipes. For example, if you're using cheese, skip the avocado and sour cream. If you add avocado, leave out the cheese and sour cream.

Use a low-fat cheese.

Cheese is often included in Mexican dishes, such as tacos, enchiladas, and quesadillas. To make sure that your meal is as healthy as possible, skip the full dairy cheese and incorporate a low-fat version. You can find low-fat cheddar and monterey jack, which are both popular in Mexican recipes.

You may prefer to use pepper jack cheese in your Mexican dishes. It has the biggest flavor so you can add less of it and still wind up with a flavorful meal.

Replace sour cream with guacamole.Sour cream is often used to top Mexican recipes as a soothing contrast to the spice of the food. However, it is high in saturated fat so it isn't the healthiest option. Consider substituting guacamole for sour cream. It is high in fat, but they are hearty-healthy monounsaturated fats so it's a healthier option.
Community Q&A
Ask a Question
200 characters left
Include your email address to get a message when this question is answered.
When you're preparing a Mexican dish, such as tacos, burritos, or quesadillas, stick to one protein, one fat, and as many vegetables as you like. That will help ensure that your meal is balanced and healthy.
Chicken fajitas are usually the healthiest Mexican option. They contain grilled chicken breast and vegetables without any cheese so you can feel good about eating it. Just be sure to use a corn or whole wheat tortilla for the fajitas.
Video: 5 Mexican-Inspired Vegan Meals for Under (Budget-Friendly)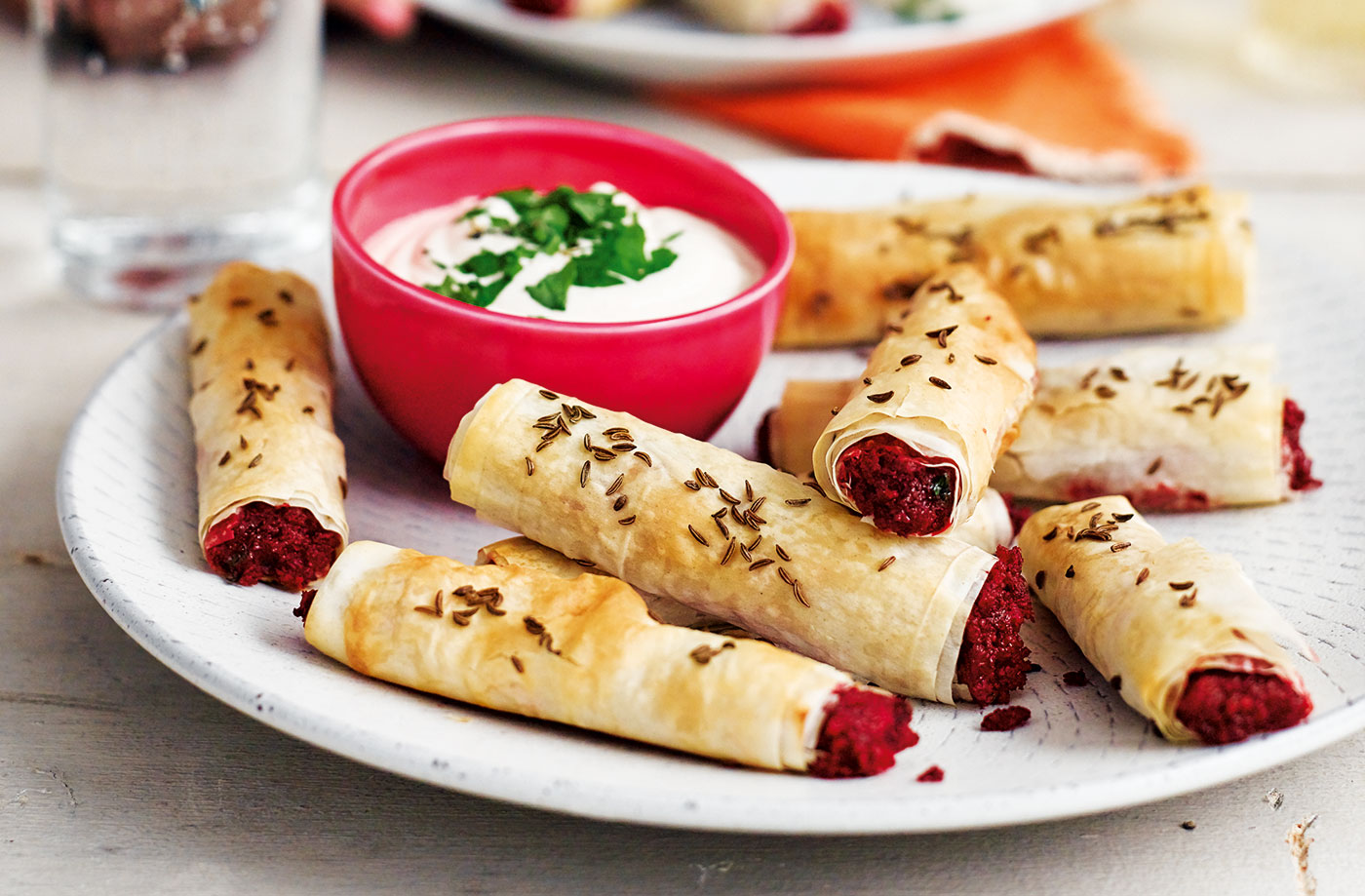 How to Make Healthy Mexican Food images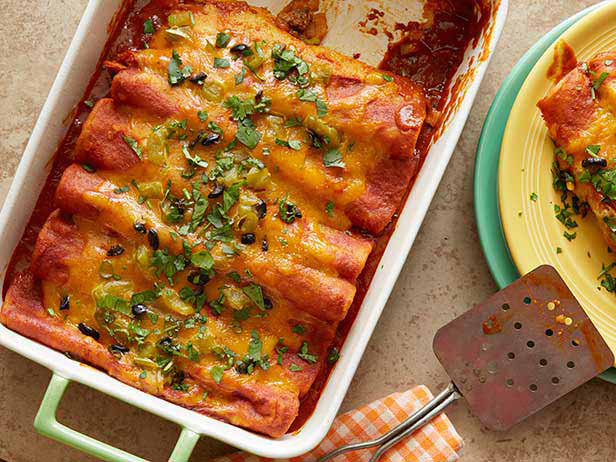 2019 year - How to Make Healthy Mexican Food pictures
How to Make Healthy Mexican Food advise photo
How to Make Healthy Mexican Food pics
How to Make Healthy Mexican Food new pictures
images How to Make Healthy Mexican Food
Watch How to Make Healthy Mexican Food video
Forum on this topic: How to Make Healthy Mexican Food, how-to-make-healthy-mexican-food/ , how-to-make-healthy-mexican-food/
Related News
Treatment Options for Cellulitis
Hydrochlorothiazide-Triamterene Reviews
15 Flavorful and Healthy Family Meals That are Perfect for Picky Eaters
How Does Having Psoriatic Arthritis Affect Your Spirituality
Who has best loaded fries: Taco Bell, Wendys, Arbys, Shake Shack
Zytiga
When to Quit Your Job: 7 Signs Its Time
TheList: Shout Out to the Pregnant Girls
Hormone Therapy and Skin Issues
How to Enjoy Sex (If You Don'tAlready)
How to Use the iPhone Speakerphone
Amazon Launches Wearable Technology Store
Date: 13.12.2018, 00:26 / Views: 74444
---