Fixing Issues When Making Cookie Dough
How to Troubleshoot Failed Biscuits or Cookies
Four Methods:
Baking your own biscuits or cookies is an enjoyable experience that allows you to experiment well beyond the standard commercially packaged variety. There will be occasions though, when your homemade biscuits or cookies fail to turn out the way the recipe (or you) intended. Rather than giving up, the best attitude is to learn what went wrong and to try to remedy it next time. This article will help you to learn how to troubleshoot the "biccie" or cookie failure!
Steps
Too soft
While some might like their biscuit or cookie soft, sometimes this texture represents failure, particularly if it is undercooked or crumbly. Here is what to check.
Consider the cooking time.If not cooked long enough, the biscuits or cookies can remain too soft.

Check the baking tray or sheet.The baking tray or sheet is important when baking biscuits or cookies. Too slim a base, and they can burn; sides that are too high, and the biscuits or cookies can cook unevenly, leaving some of them too soft.

Review your storage methods.

If the biscuits or cookies came out fine but have gone soft since, some of the following might be the cause:

The biscuits or cookies were not allowed to cool on the tray/sheet. Resist moving them too quickly from the tray/sheet - a little of the cooking time continues the tray/sheet. Simply loosen them, leave on the tray/sheet to cool for a short time, then move to the wire cooling rack to cool completely.
The biscuits or were placed in their storage container before they had fully cooled down. Warmth brings moisture with it and if you transfer biscuits or cookies that are even only slightly warm to an airtight container, you effectively trap the moisture in, creating a perfect softening environment. Wait until the biscuits or cookies are cold before storing.
The storage container is not airtight. Any air getting into a container will cause biscuits and cookies to soften. Replace with an airtight container.
Too hard
Urgh! The biscuits or cookies are harder than sailor's tack!
Review your measurements.Inaccurate measurement that results in the addition of too much of the dry ingredients can result in overly hardened baked goods.

Check the time allowed for baking.Anything left in the oven too long will overcook and harden, biscuits and cookies included.

Review the temperature.If the temperature was too hot, this will have brought about hardening.
Incredible spreadables
In this case, the biscuits or cookies spread all over the baking sheet, unmindful of their boundaries!
Review your mixing method.If butter and sugar are over-creamed, this can cause spreading during baking.

Check the ingredients.Lack of adequate dry ingredients can cause spread because the mixture is too soft to begin with.

Review the raising (rising) agent used.If you have overdone the raising agent, this can cause the biscuits or cookies to rise too quickly, with the result of fast spread before enough time has occurred to set them by baking. Always err on the side of less when it comes to raising agents in biscuits and cookies.
Browned or burnt bases
The top looks great but it is too brown or even burnt underneath and not even the dog wants them.
Check the baking tray or sheet.If it is too thin, it will easily burn the biscuits or cookies.

Review the positioning of the baking tray or sheet.If it baked on the base of the oven, it's more likely to overcook. Also, if the tray or sheet was not rotated during cooking, some biscuits or cookies may be overdone on one side of the tray.

Review the length of baking.If you left them in too long, obviously they were overdone!
Community Q&A
Question

How do I prevent my cookies from becoming soft and saggy?

You can stop cookies from going soft and sagging at different stages, depending on which stage it is going soft at. For baking, always select a hard cookie recipe. For cooling, always allow the cookie to completely cool before eating or storing; otherwise it'll still be soft. When cooling, never overlap cookies, and give them sufficient space apart to cool. If storing, keep it hard by storing baked cookies in an airtight cookie container, such as a cookie barrel. The reduced ventilation keeps them in crisp condition.

Question

Why is my biscotti so hard?

wikiHow Contributor

Community Answer

A biscotti usually turns hard if the butter and sugar has been creamed for too long. Overworking the dough can be another cause. In many cases one might add too much flour, which can cause the biscotti to cook very dry and hard. You could try beating the butter sugar, salt, and vanilla (almond extract if using) together, making sure to beat until just smooth and creamy, over-beating at this stage can be an issue. Start adding the eggs slowly, it might look like it's curdling, slowly add flour and mix until incorporated. At this stage the dough will be sticky. Put on a baking sheet and divide as desired, flatten the tops and add sanding sugar as desired. Go forth and bake.

Question

Why are my cookies too hard to take off the tray?

wikiHow Contributor

Community Answer

You might have baked them too long, or not accounted for the fact that the warmth of the cookie tray/sheet continues to bake the cookies for a time even after removal from the oven. Perhaps check the length of time for cooking and adjust that to suit your oven or maybe even reduce the heat a little. And when removing them, remember to account for a little extra baking occurring on the cookie sheet and perhaps remove them sooner rather than leaving them in place for too long.

Question

I followed the recipe but my cookies are too crumbly. Why might this be?

wikiHow Contributor

Community Answer

Allow the cookies to cool more before removing them from the baking sheet. The cookie dough may benefit from a little bit more fat or a little less flour, so try either way next time until you perfect the recipe for your needs and ingredients.

Question

Is there anything I can do with biscuits that were made without sugar?

wikiHow Contributor

Community Answer

To sweeten them, they could spread or glazed with jam or jelly or they could be frosted/iced with a stronger flavored frosting/icing. A sweet cinnamon and sugar mix could also be sprinkled over the frosting/icing or even just over the biscuits as they are.

Question

My ginger biscuits have no snap, can I put them back in the oven again?

wikiHow Contributor

Community Answer

Yes. In fact the reason we call biscuits "biscuits" is they are baked twice. Err on the side of a slightly cooler oven for the second bake and a lower shelf, since you don't want them to overcook, just to dry out a bit more. Remember when they come out of the oven they will once again be soft, so leave them a couple of minutes to firm up before attempting to remove them from the baking tray.
Unanswered Questions
My biscuits are soft after icing them. What should I do?

Why is my crispbread may have checking in the surface? and what is solutions?

Why are my ginger biscuits still soft?

What do I do if my cookies are flat?
Ask a Question
200 characters left
Include your email address to get a message when this question is answered.
A biscuit in Australia/Britain/New Zealand is similar to a cookie in North America, with some variance of softness and hardness. Vice versa, the North American use of the term "biscuit" equates more to a "scone" or "damper" in texture.
A baking tray is the Australian/New Zealand/British term for what is known as a cookie or baking sheet in North America.
Raising agent is also known as rising agent.
Warnings
Moving biscuits or cookies off the baking tray/sheet too quickly will usually cause them to break. If one does this, pat it back down and leave all for a while longer. The broken one will often "reseal" itself if you act quickly enough.
Avoid eating undercooked or raw biscuit or cookie dough if unpasteurized eggs were used. This could be a source of illness if eggs are contaminated with salmonella.
Video: Alexa Bliss' hilarious sugar cookie fail: Talking Snack
How to Troubleshoot Failed Biscuits or Cookies images
2019 year - How to Troubleshoot Failed Biscuits or Cookies pictures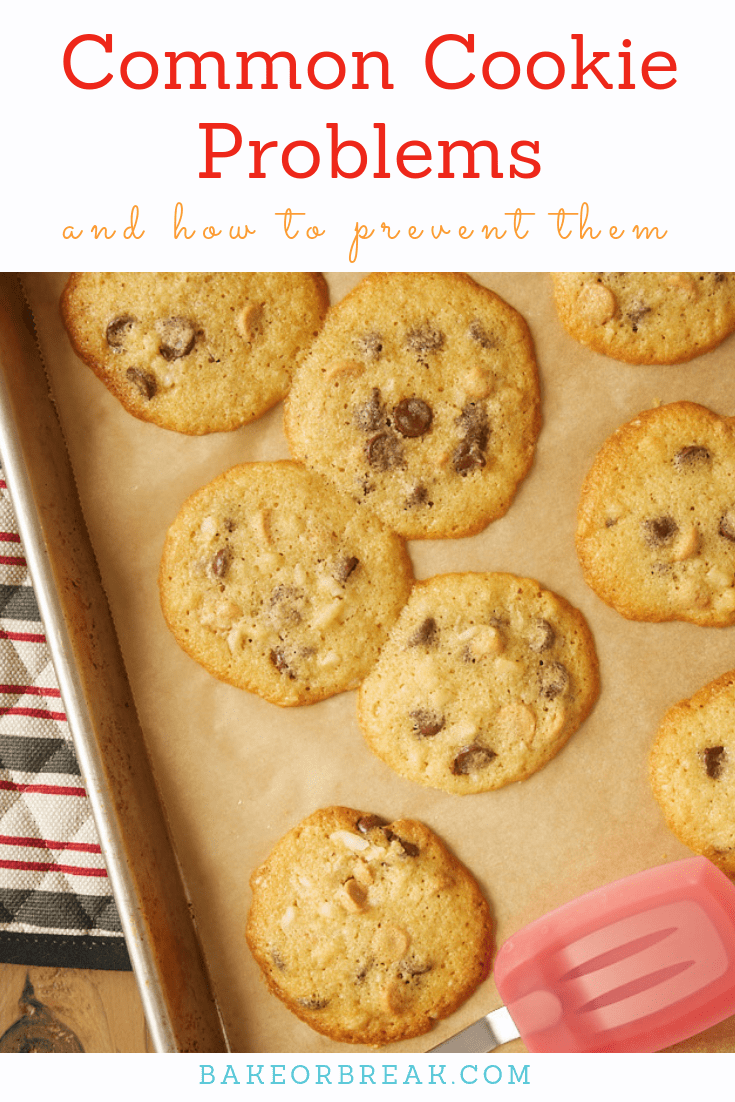 How to Troubleshoot Failed Biscuits or Cookies recommend photo
How to Troubleshoot Failed Biscuits or Cookies images
How to Troubleshoot Failed Biscuits or Cookies new pics
photo How to Troubleshoot Failed Biscuits or Cookies
Watch How to Troubleshoot Failed Biscuits or Cookies video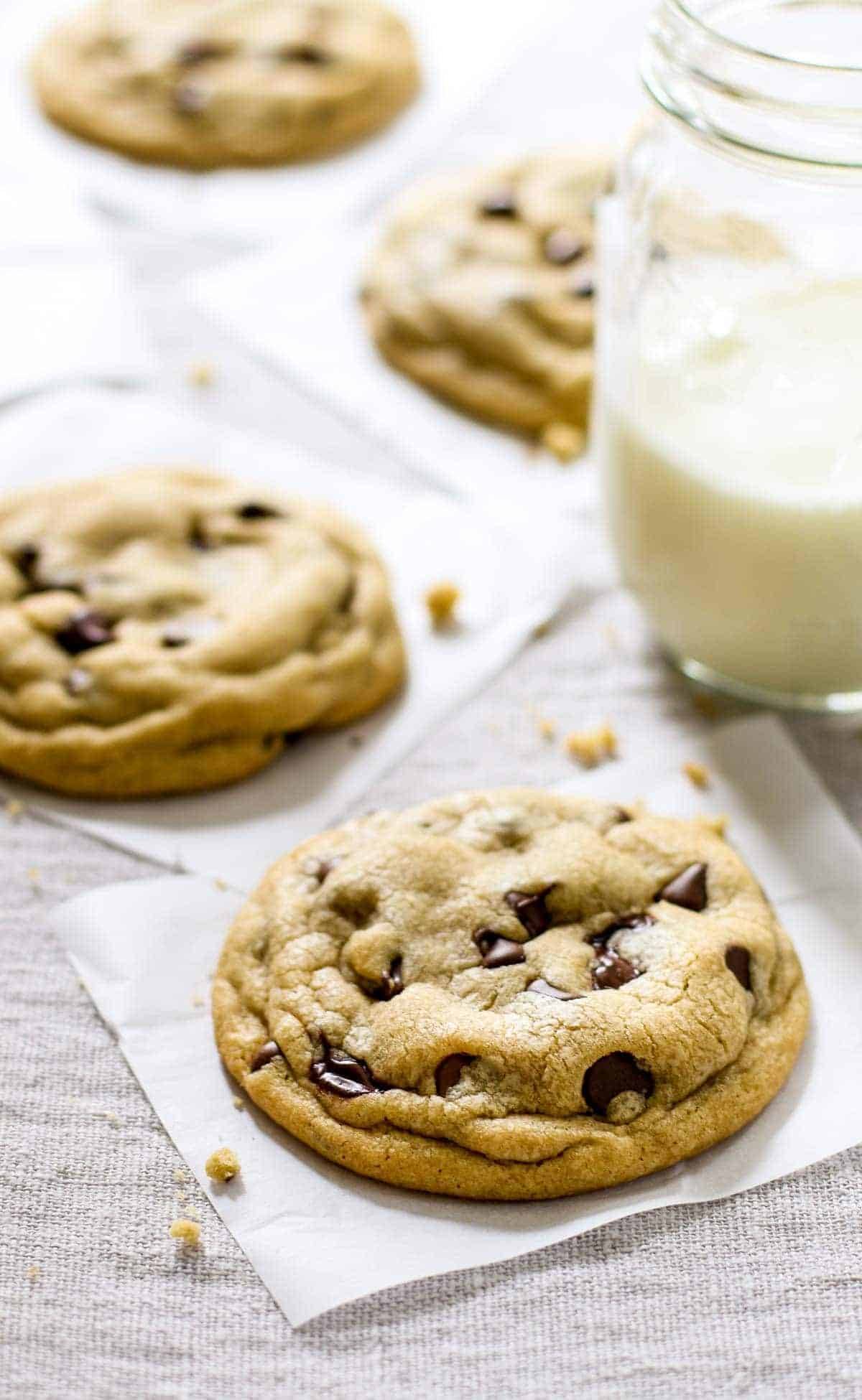 Forum on this topic: How to Troubleshoot Failed Biscuits or Cookies, how-to-troubleshoot-failed-biscuits-or-cookies/ , how-to-troubleshoot-failed-biscuits-or-cookies/
Related News
The precision with which he places the two pictures together is truly spellbinding
18 Standout Street Style Beauty Looks to Inspire You
Reebok Instapump Fury OG Trainers
Q: Is snoring dangerous
Do This to Make Sure Your Anti-Aging Products Really Work
Monica Cruz for Agent Provocateur FallWinter 2012-2013 Lingerie Campaign
Designers Share Their Mothers Day Memories
How to Tell if Youre Going Bald
An Aspirin a Day
How to Sell Your Car Privately
Date: 12.12.2018, 19:15 / Views: 41394
---