Robert Garcia: 16 kids on their way to Desert Showdown
Laura Kim & Fernando Garcia's Debut Oscar de la Renta Fall/Winter 2019 RTW Line Is Pure Magic
Naeem Khan
Photo Credit: WWD
The designer duo Fernando Garcia and Laura Kim for the Spring 2019 Collection at took cues from the autographed gown that Sara Jessica Parker wore at the by Oscar de la Renta. The signature was actresses' idea. With this gesture, Sara wanted to thank Mr. Oscar de la Renta for the style support throughout the years.
Although this is only the second runway show for Garcia and Kim, they already understand Oscar de la Renta's distinctive aesthetic. The Spring 2019 collection celebrated art through fashion. The Sotheby's York Avenue galleries seemed like a natural choice to present the artwork packed in a spring collection by the insanely talented dynamic designer duo.
Oscar de la Renta's name had its moment in the Spring 2019 collection. The late Sarah Jessica Parker's Met Gala gown reminded the duo that it's time to celebrate the recognizable signature of the Dominican designer again. Kim and Garcia also added their names on some of the designs. The letters were a fun way to spice up the attention-grabbing pieces.
According to Garcia and Kim, sequins aren't going anywhere this spring. The designers used sequins in multiple different ways. From entire ensembles to tiny sequined details to give texture to the designs. In case you were wondering, yes Oscar de la Renta's name appeared written with sequined letters. The white tulle gown with massive sequined letters left everyone in awe.
Some of the pieces played as a canvas for Laura Kim and Fernando Garcia. They used their designer brushes to add a splash of color on many of the minimalist designs in the Spring 2019 collection. You can even see brush strokes on some of the clothes.
The obsession with sheer designs took over Kim and Garcia's design aesthetic. The graphic sheer gowns with a touch of athleisure are among the most noticeable designs from the Spring 2019 collection. Speaking of gowns, Oscar de la Renta didn't forget the ladies who nurture an elegant attire. The mesmerizing tulle gowns will most certainly find their way to many glamorous events this spring.
With the latest Oscar de la Renta collection nobody is left out. From electric graphic pieces to gowns that radiate femininity, there is a little bit of everything for everyone's taste. The fashion forward girls will love the bold graphic designs. On the other hand, the fairytale-like gowns would be perfect for the ladies with elegant style.
Photo Credit: Luca Tombolini / Indigital.tv
Since the day the Duchess of Cambridge entered in the royal family we fell in love with her impeccable style. Her discreet feminine fashion expression is an inspiration to many fashion-forward moms and business woman.
Let's take a moment to admire 's best style moments.
Polka Dot Dress
Kate looked astonishing in a polka-dot midi dress and beige Victoria Beckham bag.
Photo Courtesy of Getty Images
The creative duo behind Oscar de la Renta, Laura Kim, and Fernando Garcia had a goal to expand their consumer base and keep their loyal customers happy. With this serious goal in mind, they decided to show less extravaganza and more simple designs at their Resort 2019 presentation that took place in New York City.
"We're trying to keep the silhouettes as simple as possible so they can span a new pool of clients," said Fernando Garcia.
The designers booked a seventh-floor roof garden at the Rockefeller Center for the presentation. The collection's palette included palm green, orange, and red tones as well as a lot of black & white combinations. The floral prints perfectly complimented the atmosphere at the rooftop garden.
Laura Kim and Fernando Garcia got one of the sunniest days this spring to present their Resort 2019 collection and the spectators had a blast under the open sky surrounded by greenery.
Laura and Fernando's goal was to work with what loved and that's why they included a lot of and greenery prints and decorations in the collection. With such a collection the Rockefeller rooftop garden seemed like a natural choice.
Although the brand is not oriented towards street fashion Laura and Fernando found a perfect way to add a relaxed note to the collection. The denim pieces brought a soft street style vibe but in a classy way. The most noticeable denim piece was definitely the denim jacket embroidered with a monkey surrounded by greenery and flowers and drinking martini. There are also wide leg jeans with loose fit perfect if you want to feel comfortable with style.
The monkey print was incorporated in many pieces of the collection and was perfectly complimented with other wildlife floral motives.
Gowns were heavily embellished and sequined in a red carpet style, but there were definitely some simpler choices if you are not a fan of the Hollywood glam.

The highlights of the collection were the eye-catching designs with floral and greenery motives. There were an astonishing coat and gown both featuring a palm tree print. The green color was present outside of the prints as well and we could definitely say that the green color that took over Oscar de la Renta's Resort 2019 Collection.
The two color outfits were also very present in the collection. We could notice a variety of play-it-safe black & white outfits which are probably a part of Laura and Fernando's strategy to attract new customers.
The entire collection was clearly inspired by the wildlife and its greenery but overall the pieces are very wearable. On the top of that, the designs are very diverse and it's safe to say that Laura and Fernando will succeed in their intention to satisfy their loyalists and attract a new base of clients.
Photo Courtesy of Oscar de la Renta
Oscar de la Renta's bridal spring 2019 collectionwas a well-rounded procession of wedding day options with a good range of designs to appeal to a varied number of brides for their big day. Some of the most neglected options for brides were beautifully addressed, like pants.
The minds behind this runway presentation of the Oscar de la Renta bridal spring 2019 collection – Laura Kim and Fernando Garcia – did an exceptional job, and it was clear that the wedding gown design was well within their purview and expertise. Though this is their first collaborative effort for Oscar de la Renta Bridal, both have had experience with the bridal arena before.
The bridal collection they created was seamlessly similar to the work of Oscar himself, and it is no wonder as both Laura Kim and Fernando Garcia have been working closely with Oscar. The collection is romantic and textured in an exquisite way. The two co-directors of the Oscar de la Renta really put their knowledge to work.
Fernando Garcia even went so far as to explain the intention built into the aesthetic of the bridal collection by saying: "We kept some Oscar-isms, like sashes and ferns and foliage as a strong base for embroideries, because he loved gardens so much."
Laura Kim followed up to remind us that fashion is always evolving and why the two were picked to co-direct the brand when she added: "But we're making it much lighter and more relaxed."
The show was thorough, including ideally adorned, picturesque little flower girls. The designs held appeal for every sensibility and fashion tone out there in more than just puffy layers of tulle but sleek layers, full skirts, ultra chic pant suits! The show was just incredible.
Centering a moment on the inclusion of the pantsuits, one in particular – a strapless neckline and a tight lace bodice with slim fitting white high waisted pants and a hanging sash was a breathtaking addition for women to choose from. Pant options for brides are almost never included and when they are they are rarely so chic and incredible and inescapably pretty and feminine. The other pant option was actually a suit with a bit of retro flair to it and a liquid silver cummerbund that is certainly an eye-catching feature.
Truth be told there was not a disappointing design in the bunch – the range of sashes, tied at an angle and hanging behind offered a bit of a divergence from what was expected with the front of many of these dresses, but the romantic, dreaminess of the collection was certainly seen throughout.
It seemed that no style was excluded, chic and sexy well-fitted mermaid gowns were in the show, one with a plunging neckline and smooth silhouette. The use of tulle here was iconic as well; something for everything from a southern belle to a more contemporary style was shown. There was even illusion netting paired with 3D appliques and lace. This bridal collection was everything.
Photos courtesy of WWD
The latestOscar de la Renta fall/winter 2019-18 runway showis one of the most discussed from New York Fashion Week, probably even more than Raf Simons' debut with Calvin Klein. Showcased a few hours ago, Laura Kim and Fernando Garcia's Oscar de la Renta fall 2019 rtw collection didn't get off to a good start, with the curtain failing to open and preventing some audience from watching the show properly. Then, as soon as the shows were over (they showed both their Monse and Oscar de la Renta collections together), a few unrests were relieved.
As it often happens when it comes to Oscar de la Renta's runway shows, the collection's finale is the most anticipated, as it often features one-of-a-kind dresses that take the breath away for sure. This time around, unexpectedly, Kim and Garcia didn't include an ultra pompous array of evening dresses for their grand finale, leaving many disappointed.
They did, however, treat us to an abounding number of elegant staples that, thanks to their vibrantly rich colors, never failed to look timelessly modern. Between one formal dress and another, Laura Kim and Fernando Garcia also managed to serve up cool day-to-day cozy options, such as oversized coats and long, shiny blazers, the figures of which were always incredibly sharp even when embellished with the most fluid prints.
What was really surprising, in fact, was the duo's color palette of choice. For their Oscar de la Renta fall/winter 2019-18 collection, the designers opted for multicolored layers of colors and prints that don't necessarily recall the winter cold-toned hues, such as, for example, Schiaparelli pinks and pastel yellows. Red is present, too, although filtered through a more summer-approved garish lens rather than the usual autumnal burgundy.
Among those many pinks, yellows and blacks, however, it is with the shimmery, metallic colors that the duo gave their best, revamping the catwalk with a jocose dynamicity we yet had to see with Oscar de la Renta (the duo was specifically asked to revisit the fashion house's signature style with something more youthful).
Colors aside, most of the silhouettes and cuts looked rather summer-approved, with sweetheart necklines, one-shoulders and dramatic flared lines dominating the scene. The overall impression that we got was that Kim and Garcia wanted to overwhelm us with unconventional staples to channel at the biggest formal events around, yet without looking too formal wearing them.
The Oscar de la Renta fall/winter 2019-18 line-up did present, however, even more conventionally formal proposals, such as suit jackets and long, black trousers, which are also the perfect separates to keep in our wardrobes just in case something fancy to attend comes up.
Video: RMG Pattern Making 16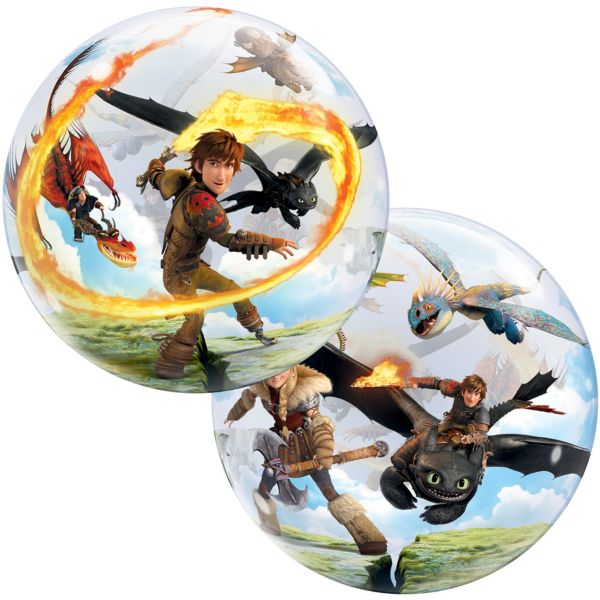 Laura Kim Fernando Garcia's Debut Oscar de la Renta FallWinter 2019 RTW Line Is Pure Magic images
2019 year - Laura Kim Fernando Garcia's Debut Oscar de la Renta FallWinter 2019 RTW Line Is Pure Magic pictures
Laura Kim Fernando Garcia's Debut Oscar de la Renta FallWinter 2019 RTW Line Is Pure Magic recommend photo
Laura Kim Fernando Garcia's Debut Oscar de la Renta FallWinter 2019 RTW Line Is Pure Magic pics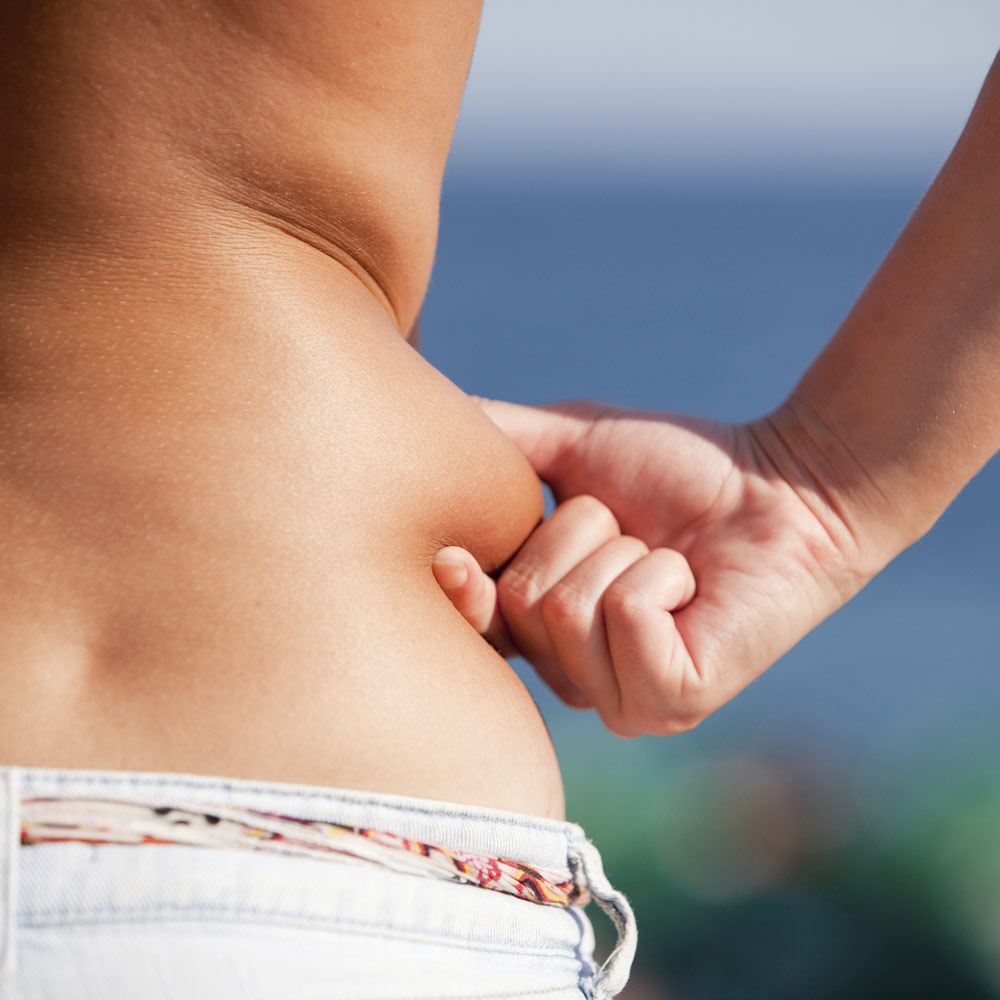 Laura Kim Fernando Garcia's Debut Oscar de la Renta FallWinter 2019 RTW Line Is Pure Magic new photo
images Laura Kim Fernando Garcia's Debut Oscar de la Renta FallWinter 2019 RTW Line Is Pure Magic
Watch Laura Kim Fernando Garcia's Debut Oscar de la Renta FallWinter 2019 RTW Line Is Pure Magic video
Communication on this topic: Laura Kim Fernando Garcia's Debut Oscar de , laura-kim-fernando-garcias-debut-oscar-de/ , laura-kim-fernando-garcias-debut-oscar-de/
Related News
Meghan Markle and Kate Middleton Couldnt Have Dressed More Differently for Their First Joint Event
18 Adorable Animal Videos That Melted Our Hearts in 2015
Pecan Shortbread Recipe
28 Life-Changing Books Every Woman Should Read
Lily Allen Lost Her 200k Chanel Wedding Dress
How to Get SBA Small Business Loans
You've Been Unfriended On Facebook. Now What
Healthy Habits You Already Have
What It Would Be Like If People Were Honest on House Hunters
How to Deal With a Friend Who Constantly Talks About Her Boyfriend
The One Thing: Dessange Color Restorative Top CoatSerum
18 Sleek Katie Holmes Bob Haircuts
Date: 13.12.2018, 06:30 / Views: 32265
---